Private Courses, Government Funded Apprenticeships in Hairdressing, Customer Service and Barbering at Shears Academy
If you are interested in a career in hairdressing, come to Shears Academy and join thousands of others who have achieved and succeeded with us! Apprenticeship Training is completely free* when you are 16 – 18 and working in a salon, and you earn while you learn!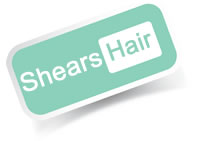 Shears Courses
If you are interested in a career in hairdressing, Come and discover your potential at Shears Academy. Our courses have a very strong vocational focus with training designed to help you acquire the skills and qualifications needed for a successful career and working life. We offer 1-2-1 support and recognise different kinds of learning styles and your own experience and skills. Our classes are small, and offer career paths to higher education – giving all of our students the chance to build a successful future in the modern world.
We are located in Catford, south east London, just minutes from the railway station and convenient for buses, situated as it is on the main South Circular road, set back from the high street opposite the Catford Mall. British Rail – Catford Bridge or Catford (6 minute walk). Bus Routes – 54 75 124 136 160 171 181 185 199 202 208 284
At Shears Academy
We believe everyone is entitled to feel good about their training and we work hard to provide a safe and happy environment that promotes equality and diversity and hold Investors in Diversity accreditation. We have a fully trained, designated Safeguarding Officer available to support you, should you ever need someone to turn to during your academy training, and our team work actively to overcome abuse and discrimination on any grounds.
Presentation Events
We hold regular Graduation & Presentation Events to celebrate our Apprentice's' achievement and our latest show was a great success! A stage full of Graduates received their well-earned hairdressing, barbering and Customer Service qualification. 16 apprentices presented their models in a runway presentation in front of an enthusiastic audience, our theme this year was Best of British! And the winners are…..
Click Here for stage pictures (and also a few backstage images too!)